11-20-2017, 07:35 PM (This post was last modified: 11-24-2017, 11:35 PM by Leopard.Gaming. Edit Reason: Sign ups )
Game:
 GTA V Online
Platform:

 PC


Date:

  24th November 2017


Time:

 18:30 UK Time


Time Conversion Link:

  

Click here




Schedule:

  Lionek hosting. A mixture of random jobs like busted and new things like always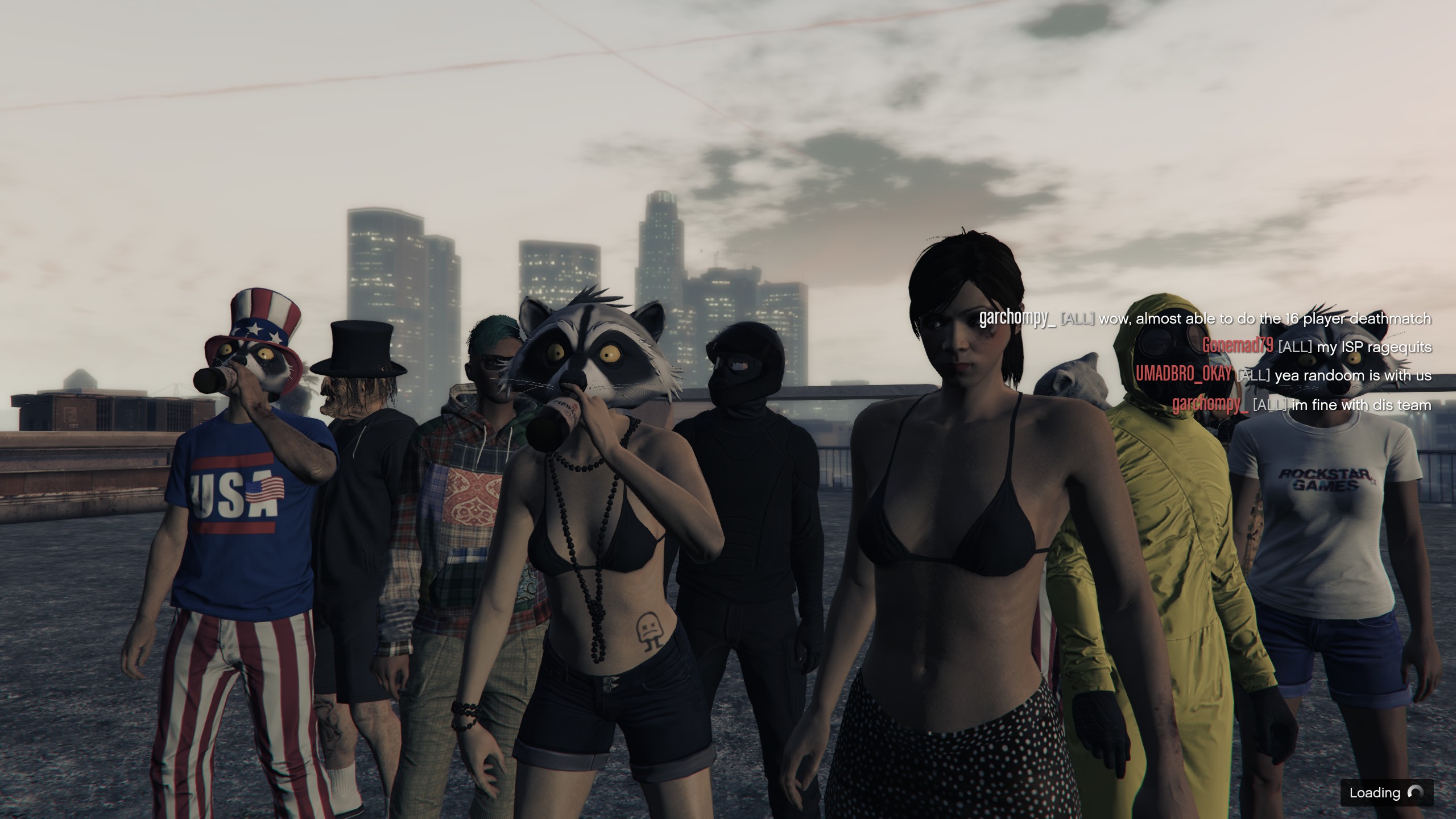 Rules:


1) Listen to the host, admins and moderators!
2) Don't Troll in any gamemodes and Don't be inconsiderate on TeamSpeak
3) Please make sure you are on TeamSpeak: 45.58.117.147:9993
4) Your TeamSpeak must be working before you join the event, if you are having trouble, please ask a staff member or me!
5) No asking to be a crook, you will not be liked (Except staff) 



You are expected to read and obey 
these rules
 and 

gamemode specific rules

.
NO MODDING ALLOWED!! 
If you want me to host a certain map/gamemode then send me a PM with a link to the social club map
Sign Up with your social club name to be added: (you must accept a friend request from me by the time the event starts)
01: Leopard.Gaming
02: Lionek98 (Co-Hosting)
03: REB-Freek
[Added]
04: Lipfi333 
[A
dded]
05: UMADBRO_OKAY 
[A
dded]
06: Valy 
[A
dded]
07: ITz_Crizly 
[A
dded]
08: Shiron2015
09: MauriceZockt 
[A
dded]
10: Linckel 
[A
dded]
11: Thunder0010 
[A
dded]
12: Ommeskjern 
[A
dded]
13: Mad_dog100 
[A
dded]
14: D3rKurt 
[A
dded]
15: Adam8441
[Request sent]
16: JUSTINKILLZ4FUN 
[A
dded]
17: FarinStoneHammer 
[A
dded]
18: Strater1 
[A
dded]
19: Bluefox150630 
[A
dded]
20: NotGreatAtGaming 
[A
dded]
21: KeplerGaming 
[A
dded]
22: Slapukaz 
[A
dded]
23: CookedPorkchop13 
[A
dded]
24: Petko_xD 
[Request sent]
25: FunkeyMonkey6399 
[A
dded]
26: Mr_Vlad_UNiT 
[Request sent]
27: VendettaFalcon 
[A
dded]
28: Divock5 
[A
dded]
29: Kasp_LB_-_ 
[A
dded]
29: Mustache 
[A
dded]
30. gtamishuns
31. gocho8
32: Neaksy