03-19-2018, 08:21 PM (This post was last modified: 03-23-2018, 09:15 PM by Leopard.Gaming. Edit Reason: Sign Ups )
Game:
Grand Theft Auto V
Platform:
PC
Date:
Friday 23rd March 2018
Time:
18:30 UK Time 
Time Conversion Link: Click Here
Schedule:
A Race/ LTS then Busted Event see below, then other fun gamemodes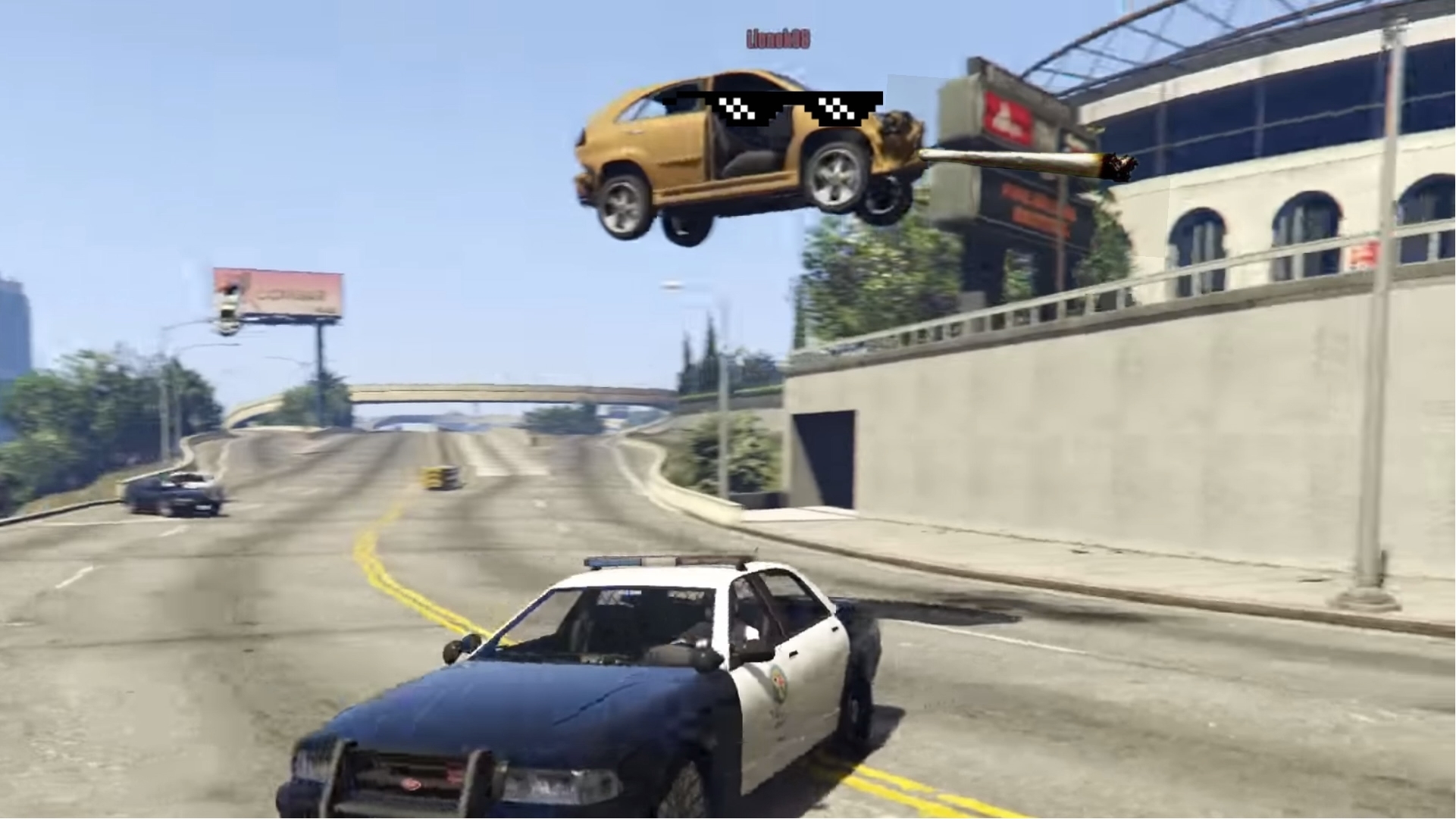 Busted Rules/Information:
1: Actually Read this section
2: This will be a competition, so do your best.
3: you get 1 attempt at being the crook thus if you mess up- dont cry and plea for a second attempt.
4: You will be timed from the moment i say Go and stopped the moment the Crook is busted.
5: Results will be published on the forums for you to see- hopefully that evening
6: The Crook order will be in the order of which you sign up excl. Lionek and I
7: Now the Rules
8: Listen to Me and Lionek to say "Busted" in chat before you drop a grenade. If you "Accidentally" explode people, there will be a consequence- see C1.
9: You must line up neatly and efficiently, if you explode people here there will be a consequence- See C2
10: The use of bigger vehicles may be used after 7 minutes and 32 seconds- if you are caught using before- There is a consequence-  see C3
11: Do not Colour your Cop car. All staff/host are exempt. See Rule C4:
Event Rules:
1: Actually Read this section
2: Listen to Staff and Hosts!
3: All forms of mods are forbidden- You will be in big trouble
4: Everyone must be in teamspeak, otherwise kick.
5: You must Obey 
these rules.
6: Do not spam your Mic, troll in anyway shape or form
7: By signing up you agree to all of the above rules and information- if you have a question ask!
8: DO NOT SIGN UP IF YOU ARE INTENTIONALLY NOT GOING TO SHOW UP, thank you.
Consequences:
C1: You will not Participate in being a crook.
C2: You still can be crook, but cops go at the same time
C3: You will get in the back of my cop car for the next two rounds
C4: You will be made to swap your car and be made to sing to everyone or a warning given
To sign up, all you have have to do is type your Rockstar Social Club name and nothing else:
01: Leopard.Gaming
02: Lionek (Co-Host)
03: Mr_Enderman_06
04: TAJLN8
05: FarinStoneHammer
06: UMADBRO_OKAY
07: Slapukaz
08: Dreper400
09: Linckel
10: Randoom
11: Thunder0010
12: ValyNely
13: FunkeyMonkey6399
14: ReD_Devil1906
15: CookedPorkchop13
16: MauriceZockt
17: BlueFox150630
18: Refl3xit
19: Strater
20: Permafrost
21: Deeter98
22: zEnderalexz
23: Johnathon759
24: KA1OQN_YT
25: Ken_BlockTR
26: Fyre
27: Ommeskjern
28: TaxNation
29: Sputnik2017